We value our VARs, VADs and MSSPs, whether they are small or large. We provide them with an individual approach that fits their specific needs. This includes not only a full support and advanced training, not just to partners but to customers as well.
We like to keep things simple. If it comes to ease of use and deployment of our products, business terms, or support from our sales and technical team, we enjoy/​prefer hands on and easy-to-use approach.
GREYCORTEX is a highly competitive product with a clear value that exceeds customer expectations. Our satisfied customers and partners are our best reference.
GREYCORTEX

offers

- Network Detection and Response vendor in continental Europe mentioned by GARTNER

- A network security monitoring product that meets the challenges of both IT and OT/SCADA networks

- Effective tool for Managed Detection and Response, SOC, Network and Application Visibility etc.

- Technology that enables results other vendors can't

Anect (Czech Republic)
Ivan Svoboda, Business Development Manager 
​"GREYCORTEX has been our technology partner for many years. We highly appreciate our cooperation because they are very customer-oriented and they focus on customer needs and how to address them. GREYCORTEX is a reliable partner for us."

Beset (Slovak Republic)
Martin Senčák, Business Development Director
​"The new approach to network traffic security through the Mendel solution is greatly augmented by the personal and professional approach of the GREYCORTEX team. Direct management support is their massive advantage."

Aivena (Poland)
Jacek Skolasiński, CEO
​"For us in Aivena, cybersecurity is our passion! We are focused on delivering services that help our customers increase security of their business. GREYCORTEX is the partner which perfectly fits into our strategy and customer's expectations."

iSEC (Japan)
Koichi Onodera, Executive Director 
​"GREYCORTEX is an important partner to iSEC to enforce NTA/NBA business in Japan. We place great trust in their technological capabilities and the ease of communication ensures the success of our partnership."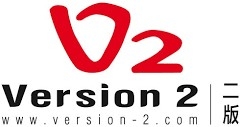 Version 2 Limited (Hong Kong)
Carlos Cheng, CEO
​"While great products and expertise are vital foundations, a great team with a great mentality are elements which sum up the equation of success. We are grateful to find that GREYCORTEX, apart from their technical competencies, is also a dynamic, reliable, friendly, and supportive partner. With all these components in place, I envision that together we will create some great market successes in the regions we cover."