GREYCORTEX
We Help Organizations to Make Their Networks Secure and Reliable
We are GREYCORTEX, cybersecurity professionals, pleased to meet you. We dedicate our time and expertise to protecting your network, data, employees, and, most importantly,
your business.
Our story started with an academic twist when an ethical hacker and a researcher met at university back in 2009. Since then, the technology and the product have both transformed from a university project to a respectable, sophisticated and highly competitive cybersecurity monitoring solution for enterprise and industrial networks.
Since our founding in 2016, we managed to:
– get customers in 15 countries
– engage leading distributors in 

CEE

– open sales offices in Poland and Japan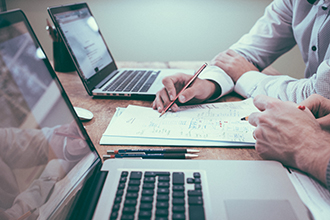 Research and Innovation
GREYCORTEX is here to offer a solution that protects valuable information for organizations of all kinds, providing a valuable and effective line of defense in the everyday fight for data and network security.
Our research makes GREYCORTEX Mendel unique and stand out from the other's. Through the perpetual studying of existing threads, security trends and our state-of-the-art technology, we help you accurately predict security issues before they happen and be prepared for threats that are yet to be uncovered.
Our research interests lie in cybersecurity for IT and OT networks, such as SCADA, IoT, industrial, medical, transport and wireless technologies that do not have End-Point Protection (antivirus); focusing on the techniques of machine learning and, especially, anomaly detection. This allows us to fight cybercrime on an even deeper level than ever before.
Cooperation
We believe that only through mutual trust and participation can we build long-lasting relationships – no matter if it is a customer relationship, a sales partnership, or a government committee or state institution.
We invite our customers and partners to contribute actively to the development of GREYCORTEX Mendel. Based on regular feedback, we are continuously improving our solution and adding new features to our user-influenced roadmap according to market needs. Offering local support and reliability when they need it the most, we cooperate with our business partners, who help us deliver real value to our end-users. We are actively training our partners around the world so they can always be there for our customers.
Thanks to our cooperation with the private-public sector, we are properly equipped to fight cybercrime effectively. All types of institutions, industries and regions are equally vulnerable. That's why we also fight cybercrime to prevent attacks on hospitals and critical infrastructure. We are currently collaborating with governments and their ministries to bring these two forces together to effectively guard sensitive data.